Free as the wind
Combine windsurfing with your sailing package for the ultimate Vassiliki experience. The light on-shore breeze in the morning produces perfect safe conditions for beginners. Whilst the strong cross-shore afternoon wind is great for those wanting to blast across the bay or try freestyle on smooth flat water.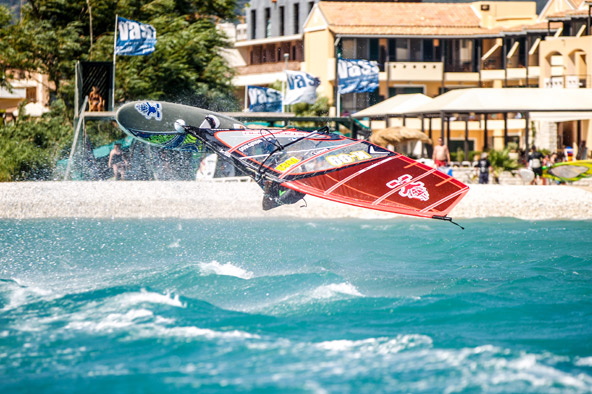 Wildwind Sailing
The free as the wind package means you can still take part in our regular sailing program at Wildwind. You can simply drop in to either as little or as much as you like.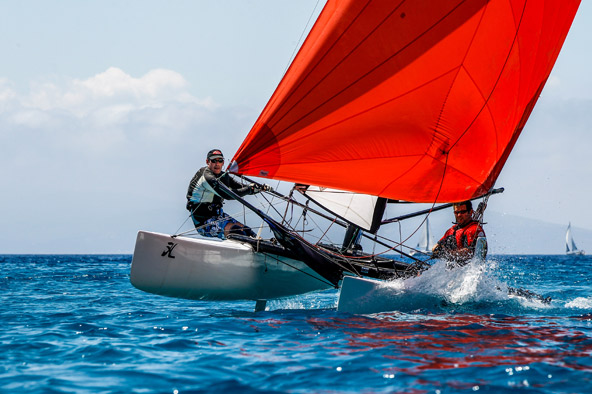 Top class windsurfing at Club Vass
Windsurfing is done in conjunction with Club Vass, one of the world's largest windsurfing centres, just 50 metres from Wildwind. Teaching is available four days a week in two concentrated two hour sessions a day.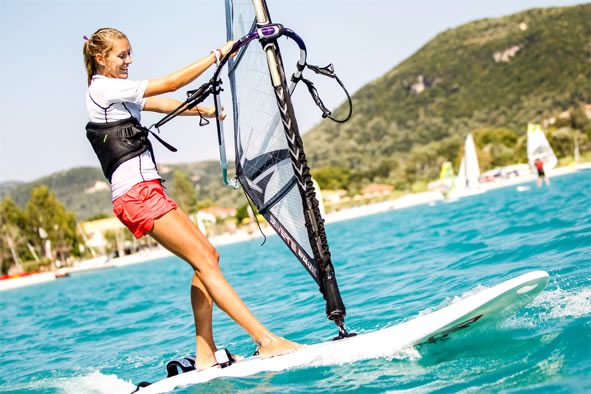 They take advantage of the outstanding conditions with the perfect mix of top quality tuition from RYA qualified instructors and brand new kit every year. This year they have over 250 boards from Fanatic and Starboard and over 300 sails from Severne. Whatever your standard or aspirations in windsurfing there's the perfect kit for you!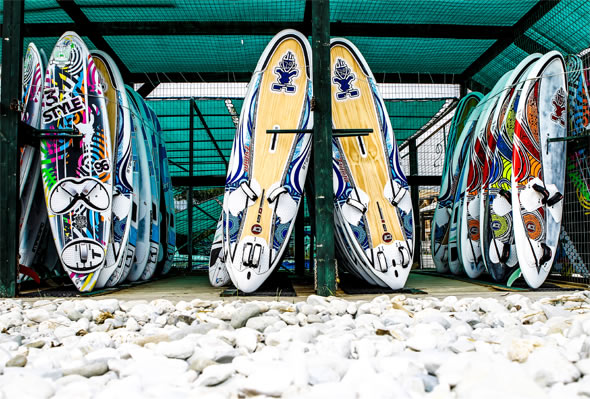 Windsurfing Conditions

A.M. On most mornings, the wind is a gentle onshore breeze, ideal for beginners to get their first taste of windsurfing. The more advanced take advantage of lightwind sessions and freestyle or go sailing back at Wildwind!

P.M. Most afternoons the wind switches cross-shore and builds throughout the afternoon. This gives safe and flat-water conditions in the expansive bay. The more experienced can just head out blasting or practice their freestyle moves!