35 Years of spectacular sailing
Since the late eighties, Wildwind has gained a reputation as one of the best sailing holiday companies in the world. Our flagship centre in Vassiliki, Greece, has been running since 1987 and runs strong on the extremely high number of repeat visitors who come back year after year. Since 2014, Wildwind has also offered holidays in Mont Choisy, on the tropical Indian Ocean island of Mauritius, offering amazing and exotic sailing holidays all year round.
A superb location for water sports
Our main summer centre is located in Vassiliki, on the beautiful Greek island of Lefkas. With its award-winning beaches and incredible scenery, Lefkas is known as the Emerald of the Ionian Sea.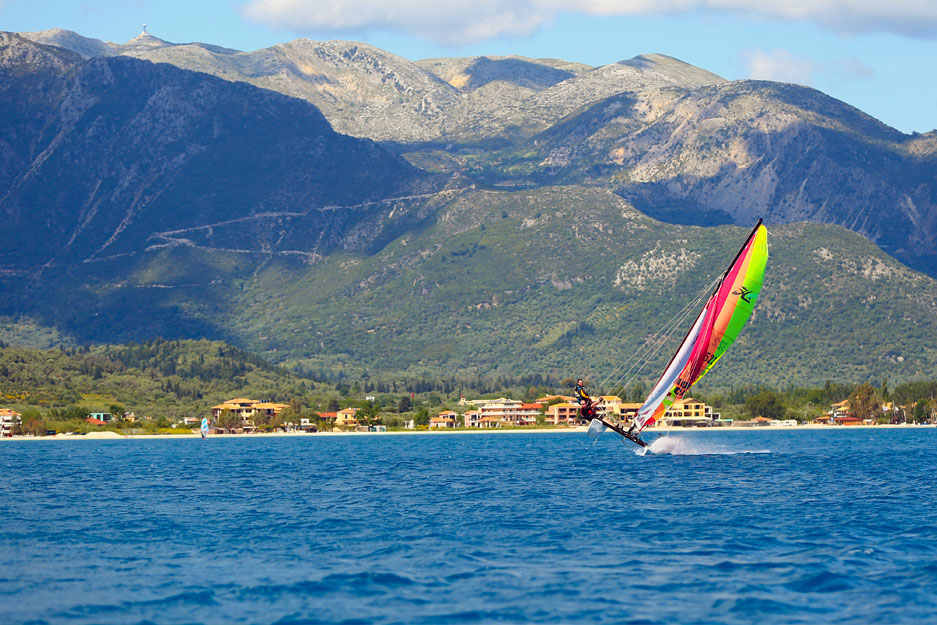 Our accommodation is set in beautiful landscaped gardens with views over the nearby islands of Ithaca and Cephalonia. Vassiliki is famed for its unique wind conditions. The light morning breeze is perfect for beginners who want to learn the basics, or for those more skilled to perfect their techniques. Almost every afternoon, strong cross-shore winds provide excitement for even the most experienced sailors and windsurfers. The bay of Vassiliki is enclosed on three sides, making it a truly unique and safe environment for everyone.
You can reach our centre from most European countries with a short, direct flight and a one hour transfer along the beautiful east coast of the island.
Equipment and staff
Our fleet includes everything from simple beginner boats (such as Optimists and RS Quba's), right through to extreme performance equipment: 49er, SB3, Tornado, F18 Hobie Tigers and pretty much everything in between. Whatever your skill level or sailing ambition, we'll always have the right equipment for you.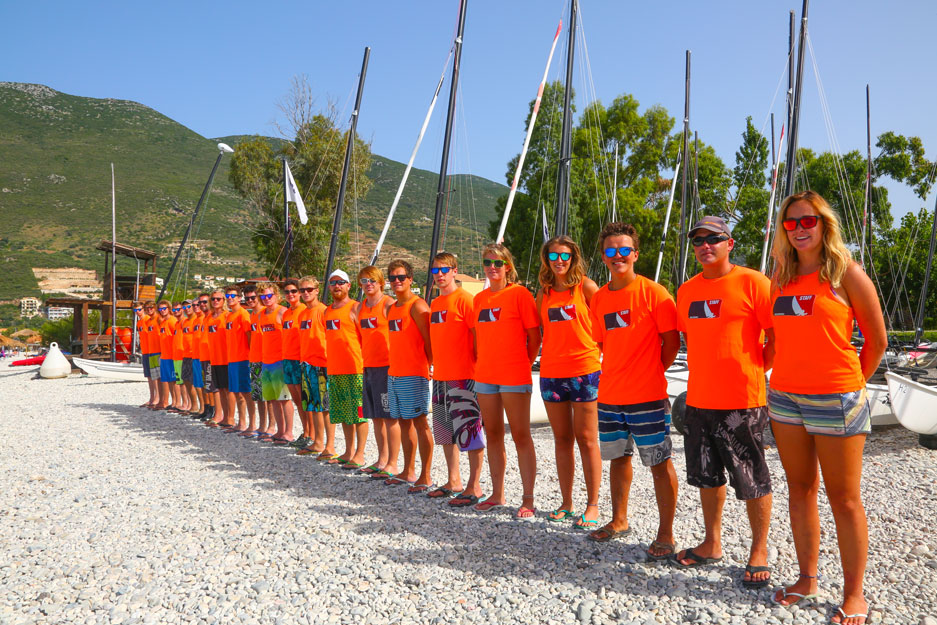 Wildwind is an RYA recognised centre (click here to download our RYA certificate) but, unlike many sailing holiday centres, we offer the entire range of dinghy and multihull courses at no extra charge. When you arrive, just let us know that you are keen. Our instructors are a standard above everyone else: most have a serious racing pedigree and some have even won national championships. You can join in special training weeks at the beginning of the season with seasoned coaches. Ask anyone in the sailing business where they would like to go on a beach based sailing holiday and you'll find that Wildwind's name comes up over and over again.
Wildwind is a sponsor of many prestigious events and clubs such as the Hobie Cat European Championships and the Hobie Cat World Championships, UK Laser Masters and UK Grand Prix events and the Lymington Town Sailing Club. Wildwind even hosted the first ever Hobie 16 European Championships in Greece at our own venue in Vassiliki; video of the amazing sailing - including racing in 25-40 knots - is available on YouTube.
Instructor training with Watersports Nomads
To ensure we have a great team of highly capable sailing instructors, we have partnered up with Watersports Nomad (previously called Flying Fish). They're exactly where you need to be if you want to become a seriously good dinghy, catamaran or windsurfing instructor. They're based right on our beach in Vassiliki and are just overall great people, offering amazing kit and all the excellent climatological conditions, atmosphere and off-the-water social scene we enjoy in our little corner of Lefkas island. Needless to say, many of their graduates end up working for us, making this a great partnership!
A real holiday experience
Quality time on the water is important, but friendships and fun in the evenings are vital for your holiday as well.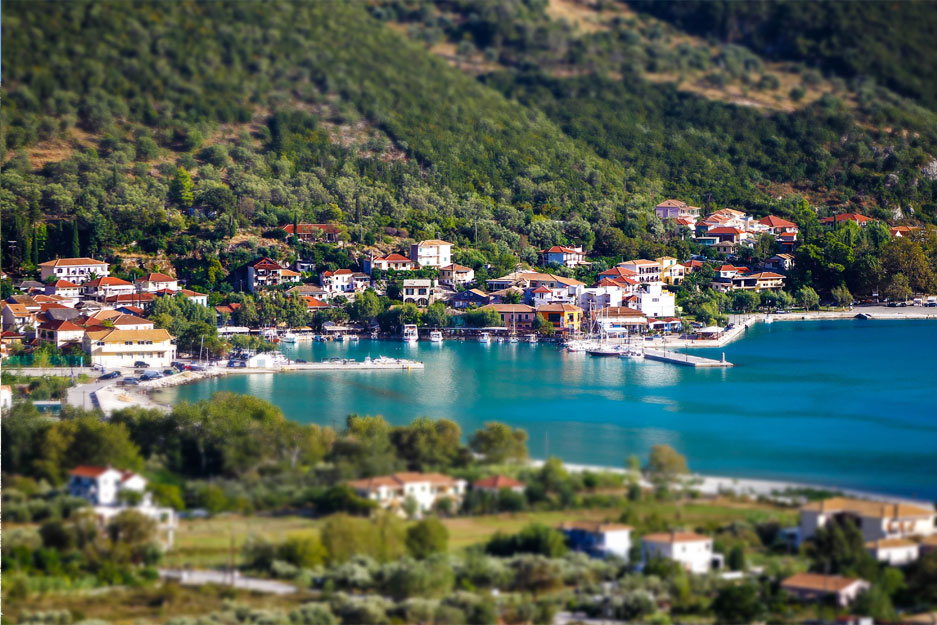 You will love our beach BBQ and cocktail nights with live music and a mix of eclectic entertainment. Vassiliki's pretty fishing village with its harbourside tavernas and bars is just a few minutes' walk along the beach.
Wildwind has been central to life in Vassiliki for over 30 years and as our guest you'll receive a warm welcome wherever you go.
If you are travelling with someone who is not as interested in sailing as you are, there is still an enormous amount to do in and around Vassiliki. On site, we offer our Healthy Options programme, providing a variety of Yoga, Pilates and fitness classes as well as guided walks, mountain bike rides, kayaking, aqua-safaris, diving and sight-seeing. Of course, our bed-to-beach hotel setup makes for a great place to just laze the beach or read a novel next to the pool. In peak season, our very popular Kids Club ensures that you will have some time to yourself.