Wildwind Teens and Kids Club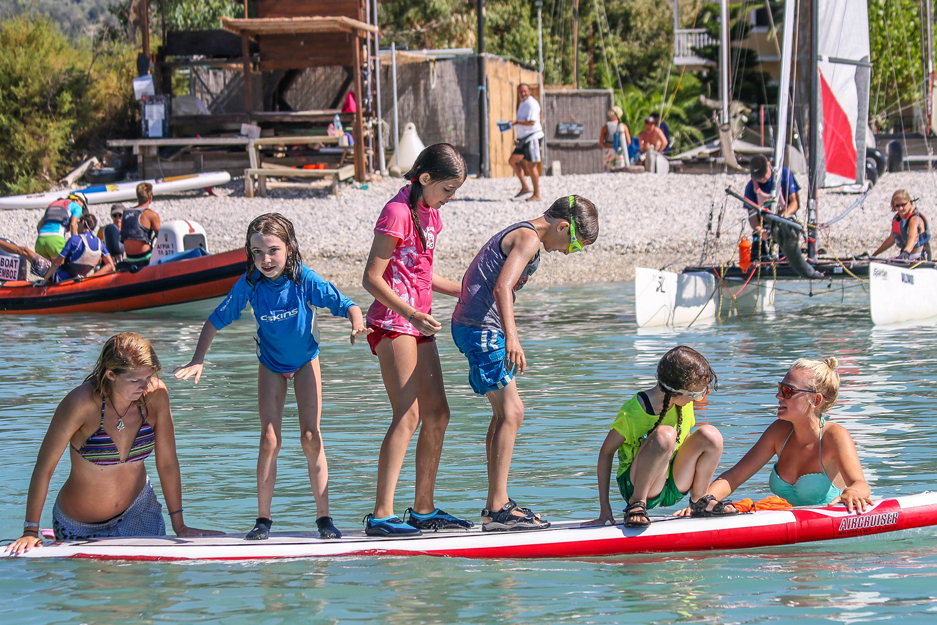 Holidays are a great time for the family to have fun and relax together. But there's no doubt that hard working parents also need a bit of a break from time to time, and our facilities for teens and kids will give you a chance to indulge yourself doing whatever you want, while knowing that your kids are in good hands. These are available free of charge for children from 6 years old, to teenagers under 18. We tailor each week's activities around the ages, abilities and aspirations of the particular kids and teens with us and we are open Monday to Saturday, from 10am to 1.30pm and then from 2.30pm until 5pm. Even better news for mum and dad: we offer great discounts for teens and double discounts for younger kids!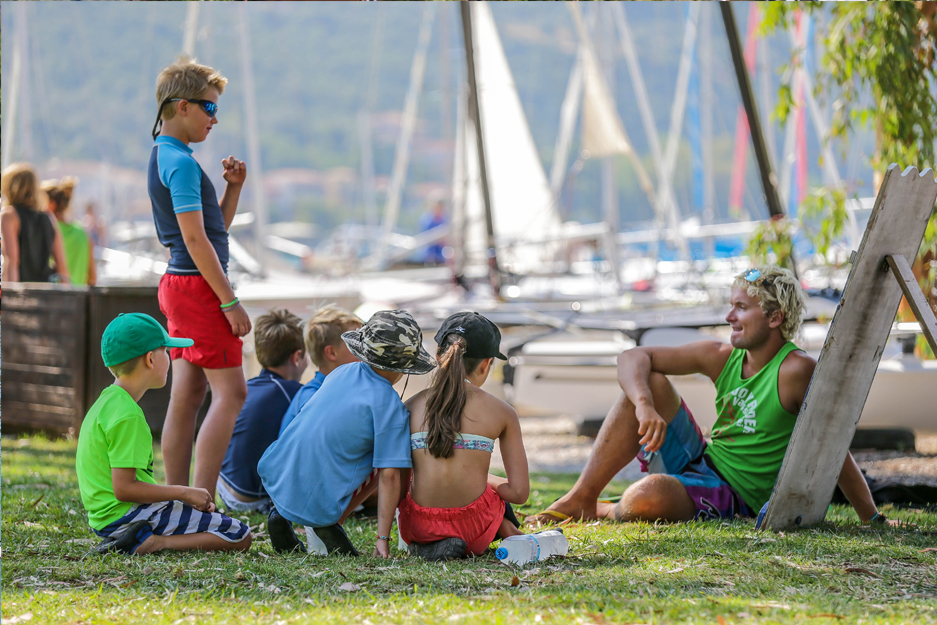 Few things are as important to us as sharing our passion of sailing with youth and kids, so our activities and especially the morning sessions will be based on and around the water. Whether starting the participants off in their first ever lessons or developing already existing skills, it goes without saying that a keen eye is always on them for maximum safety. Kids and especially teens who already have some experience in the RYA youth classes will be coached individually, taking into account their ambition and ability; we are qualified to teach the entire RYA youth syllabus.
The afternoon's activities are rather more dependent on the wind strength, so while older and more experienced teens and kids might want to experience the regular cross shore breezes on joyrides or with more advanced coaching, those less experienced will either team up with instructors or if younger continue their supervised activities on group outings or swimming sessions, or simply playing games on the lawn while being able to watch all the action going on at sea.
All we require is your kids to be water confident and able to swim…and be up for some fun and frolicks on the water!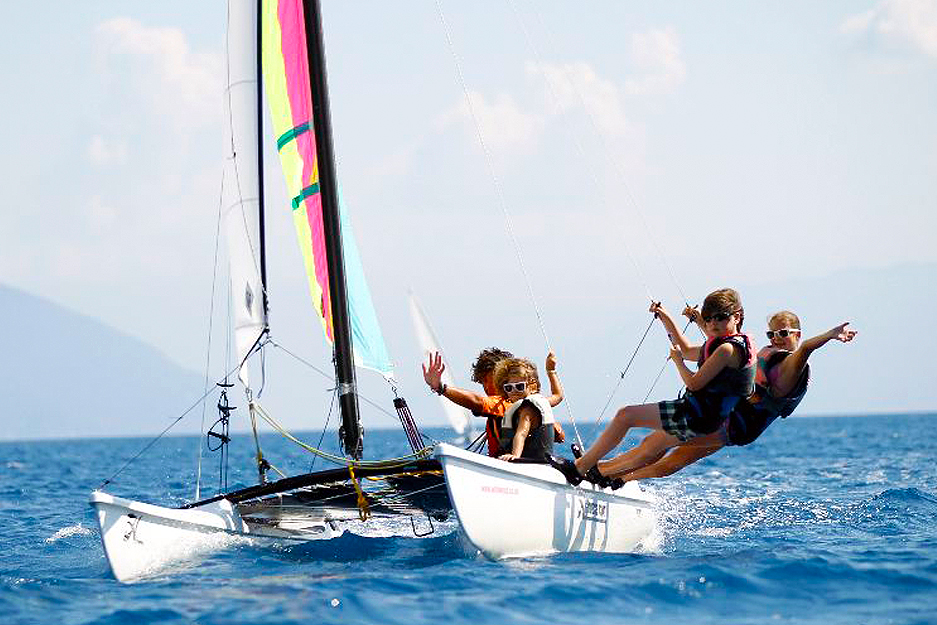 This year, we have added even more youth boats to our already wide range of dinghies and catamarans. Our junior range now includes race-spec Optimists, Laser 4.7's and Radials, and a 29er FX as well as the simpler RS Zests, Qubas, Feva and Laser 2000s. If they are keen and capable, your kids could return home with the ultimate sailing experience under their belt - sailing an Olympic 49er or Tornado - accompanied by one of our staff, of course.
Our social evenings, including our BBQ's and cocktail nights with live music, are always very child friendly. The village of Vassiliki is a really safe environment: the locals are extremely welcoming and, as in most Mediterranean countries, have a very relaxed attitude to children at their restaurants and tavernas.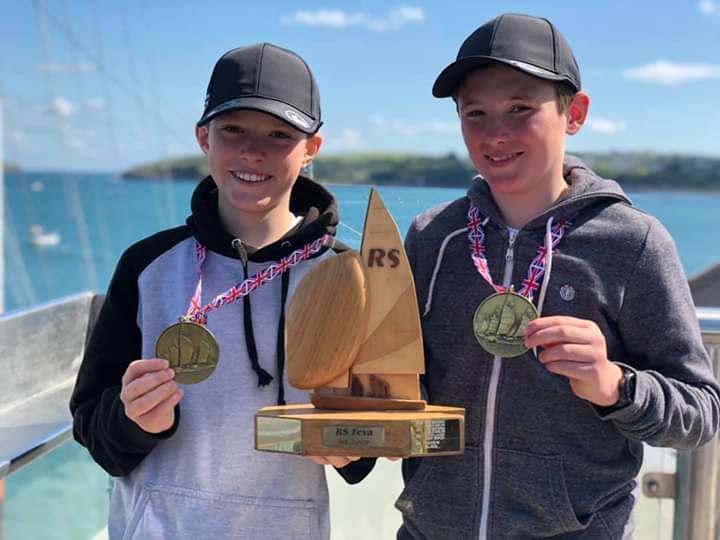 Ben and Will U14 Feva UK Champions
The story of Ben
Ben Meek aged 12 has been coming on Wildwind Holidays in Greece with his family since he was very young. Every Summer, Ben makes the most of his two weeks in Vass by attending every training session available. Ben's Dad Julian and brother Will are also keen dinghy sailors and members of the Salcombe Yacht Club, while his mum Emma comes to Vass every year to enjoy the Healthy Options Fitness Programme. After last year's holiday, Ben came back to the UK and was immediately selected for the RS Feva Class National Squad with his sailing partner William! Ben and William went on to win the RYA Regional Junior Championships back in September 2018, and they have just finished competing in the UK Feva Nationals where they secured first place in the U14 category.