Sailing conditions -
Perhaps the best sailing location in the world
The bay of Vassiliki has unique wind conditions that make it one of the best sailing locations in the world. In the morning, there is gentle onshore breeze. In the afternoon the wind switches cross-shore and gets quite strong. Learn more about our fantastic sailing conditions.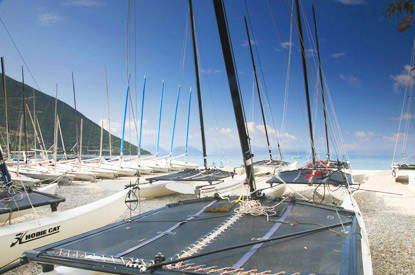 Sailing equipment –
A perfect boat for everyone
Wildwind has an impressive range of boats, waiting for you right on the beach. From high performance dinghies and catamarans for experienced sailors to a great selection of craft for those who first want to test the waters. See our complete lineup.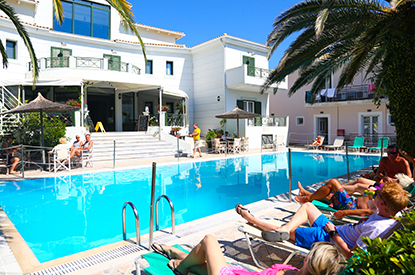 Our relaxed social atmosphere -
You come to sail, but stay for the company
We believe your holiday should truly be a holiday. With an abundance of social activities and great company from all over Europe, you're guaranteed to have a good time!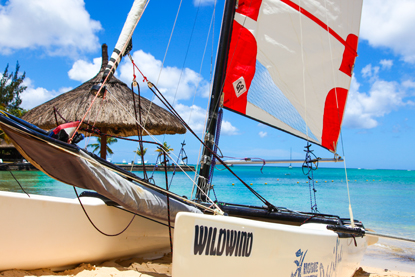 Year-round sailing -
New - Join Wildwind in Mauritius!
The season of Wildwind in Greece ends in September, but you can join us year-round for an exotic sailing holiday at our new sailing centre on the island of Mauritius in the Indian Ocean