Alternative programmes: Yoga and Pilates, or a new watersport every day
You may be travelling with someone who is not an avid sailor like you. Not to worry! With our Healthy Options, Wildwind Adventures and Free as the Wind programmes, we have plenty of options to choose from. Traveling with kids under 18? Be sure to read about our Teens & Kids Club, too.
An action-packed holiday with Wildwind Adventures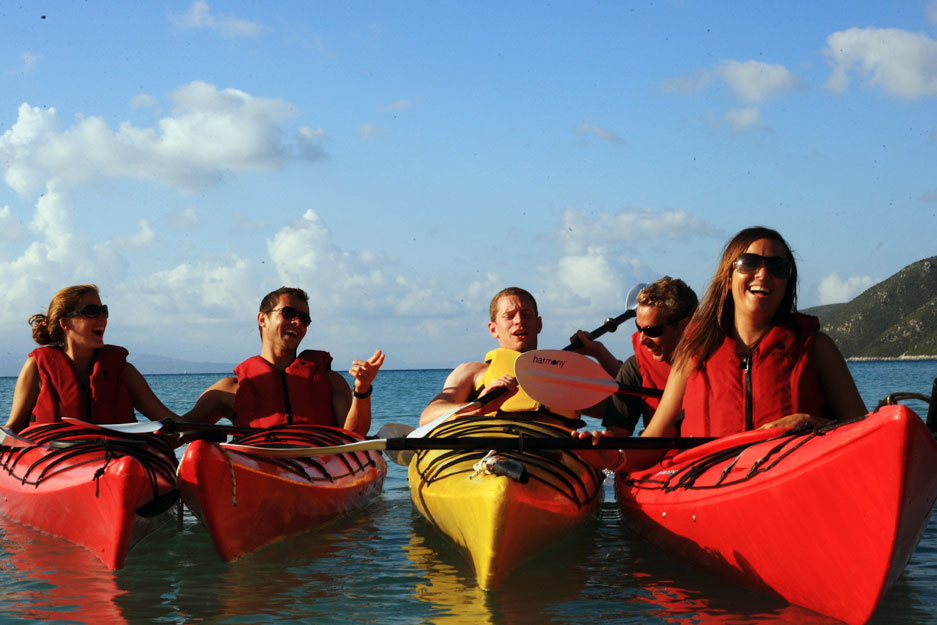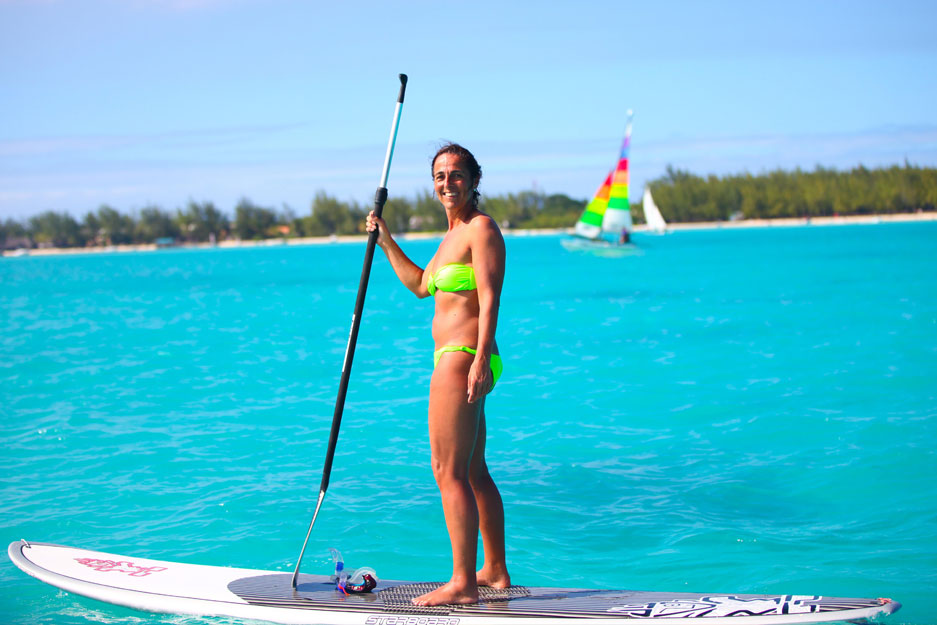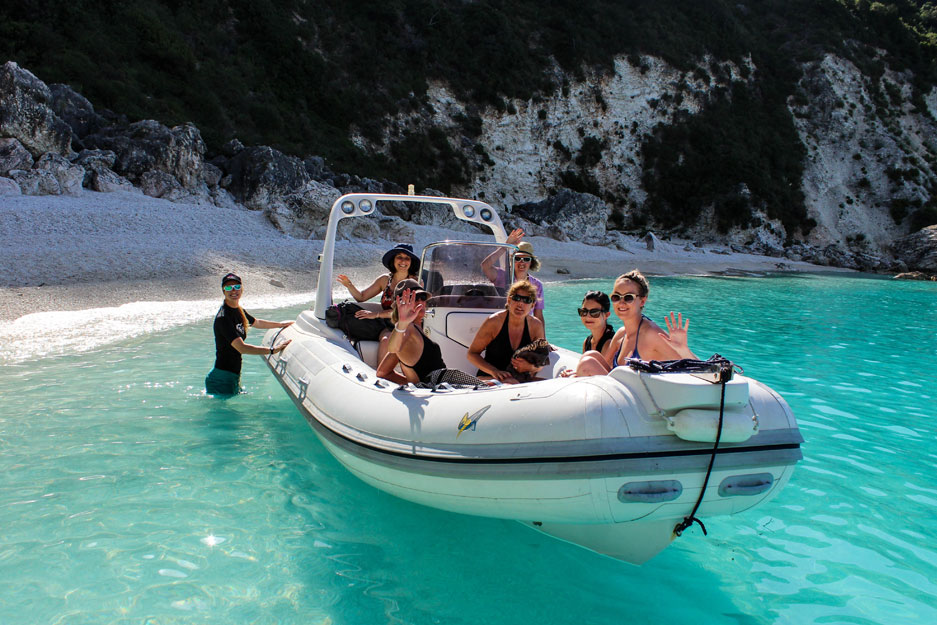 The Wildwind Adventures programme offers you a different adventure every day! Designed as the ultimate water sports sampler holiday, Wildwind Adventures is particularly suited for family holidays. You never knew there was so much to discover in just one holiday!
Sailing – the wetter, the better!
Step out of your room, onto the beach and onto a boat
Sea kayaking - see life at sea level!
A sea trip along the coastline and back
Windsurfing – whichever way the wind blows!
Right next door and raring to go - beginner level only
Scuba diving – forever blowing bubbles!
An underwater adventure into a whole new world of wonder
Stand Up Paddleboarding – vertically challenging!
Getting the right balance to start the day
Sea Safari – a unique adventure you'll never forget!
Swimming, snorkelling and dolphin spotting
The Wildwind Adventures programme is generally suitable for kids aged 10 and above, though some of the activities require kids younger than 16 to be accompanied by a parent or guardian.
For a fuller description of our Wildwind Adventures holiday programme please visit our dedicated Wildwind Adventures website.
Healthy Options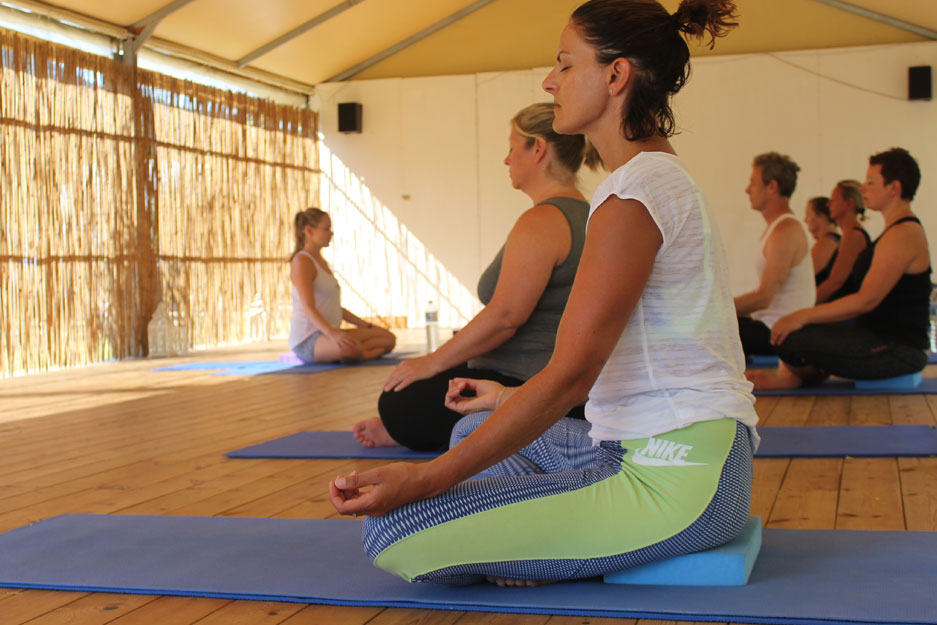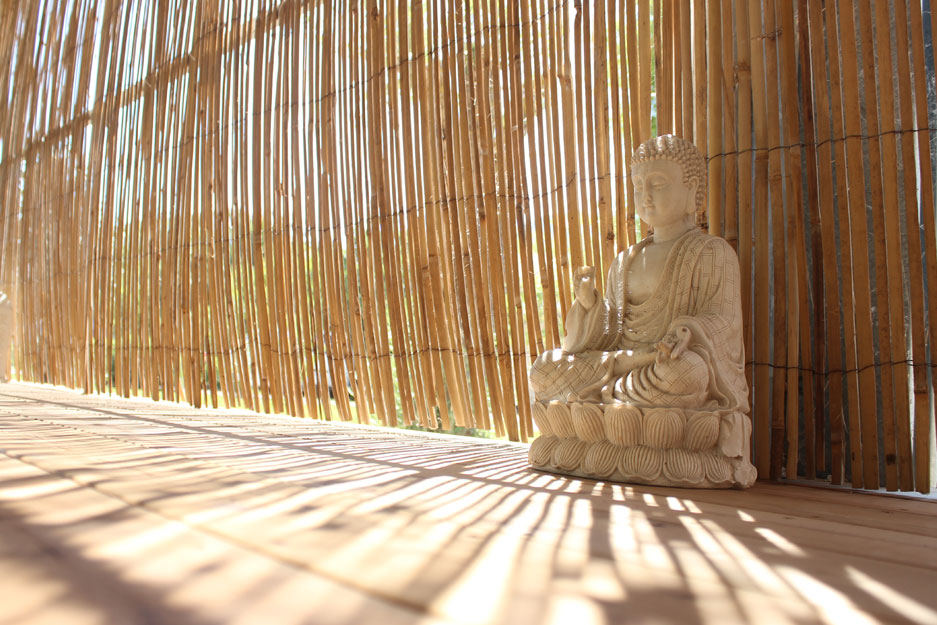 Our innovative Healthy Options programme is ideal for partners who do not sail, or for anyone who likes to relax after an active day on the water. We offer a wide range of Yoga, Pilates and fitness classes, as well as guided bike rides and walks through the gorgeous Greek countryside
When setting up the Healthy Options programme, one thing we aimed for was diversity. Try out stand-up paddle-boarding in the calm morning waters, join in our Agio Fili boat tour, ending in a meditation session on the most rustic of places followed by a boat trip back to the centre stopping on the way for swimming and snorkelling at some of the most gorgeous, unspoiled beaches of Europe.
Our Yoga, Pilates and fitness classes are held throughout the day in a dedicated location, just yards from the beach. We offer classes for beginners and improvers, so even if you never tried Yoga before, feel free to join in and improve your flexibility and core muscles. That's of great benefit for everyone, but certainly for those who sail.
Do you need to unwind from your stressed-out job on your arrival, or would you like to ease away muscle strain at the end of your weeks' activities? You can book a wonderful massage on location. For those on the Healthy Options programme, a half-hour massage is already included in the package.
To learn more about our Healthy Options programme in Vassiliki, please visit our dedicated website.
Free as the Wind
Combine the best dingy and catamaran sailing holiday in Europe with world-class Windsurfing offered by our neighbours at Club Vass, for a holiday unlike any other. It's the ultimate Vassiliki experience!
The windsurfing part of your holiday is organised in conjunction with Club Vass, one of the world's largest windsurfing centres that just happens to be 50 metres away from Wildwind. Teaching is available four days a week in two concentrated two hour sessions a day. Club Vass takes advantage of the outstanding conditions with the perfect mix of top quality tuition from RYA qualified instructors and brand new kit every year. This year, they have over 300 boards from Fanatic, JP, RRD, Severne & Tabou and sails from Severne and Duotone.. Whatever your standard or aspirations in windsurfing, there's the perfect kit for you!
Both for sailing and windsurfing, the climate conditions in our bay are ideal. The light on-shore breeze in the morning produces perfect safe conditions for beginners. Whilst the strong cross-shore afternoon wind is great for those wanting to blast across the bay or try freestyle on smooth flat water.